Joined

Sep 19, 2016
Messages

245
Location
Ride

2009 Rocket III
Need some room for more expensive junk in my garage, so here we go:
A. OEM gel seat
It is in as new condition. Purchased it with my 2009 RIII as spare / unused seat. Previous owner purchased it as new but he did not liked it. I only used it couple of times: I like it a lot, but my wife does not like it at all.. the decision to never put it on bike again I consider a wise compromise
SOLD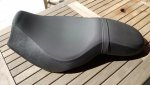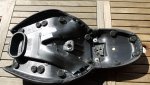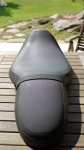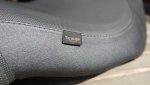 B. OEM Fog lights - set
Purchased new last year, only spent few weeks on my bike. No signs of use, complete set.
Important:
I replaced original 55W halogen bulbs with H3 LED bulbs, as my main intention was to increase my visibility. + I really dont like energy consumption and heat of halogen bulbs. Since I upgraded my main headlights to LEDs, these are no longer needed - main headlights now provide superb visibility. I ride R3 only in nice weather, so I do not need proper fog lights. I will add original H3 bulbs, so in case you want to use them as proper fog lights, you know what bulbs to get (new H3s cost few bucks).
SOLD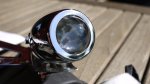 C. OEM Highway pegs with mounts A9750459 + A9750455
Highway pegs are not my thing, but wanted to give them a try. Used couple of times. No damage, probably couple of hairline scratches when you look very close.
SOLD
All items are in Europe and will be shipped from here (unless I have to travel overseas unexpectedly very soon). Paypal or bank wire / SEPA payment to my account. PM me in case you have questions or proposals.
Last edited: