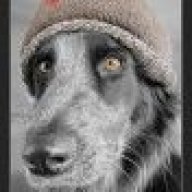 Gender:

Male

Location:

Occupation:

Retired
1K9
Big Cruisers 4 Me, Male, from Clear Lake / Houston, Texas
1K9 was last seen:

Mar 31, 2020 at 7:11 PM
Loading...

Loading...

About

Gender:

Male

Location:

Occupation:

Retired

Ride:

2007 Rocket III

Current Bike Details:

2007 Rocket III Classic, TOR, RamAir, HansO decel-pop Tune, Tweaked by Scott

Previous Rides:

Sporster, Valkyrie, Zephyr, Magna

Other Motorcycles:

2007 Valkyrie

Interests:

Windsurfing, Poodles & Salukis, Amateur Radio K5TIA

Joesmoe requested that I tell the group a little about myself, so here it goes. Born Puertorican in 1955, moved to Texas in 1986. Chiropractor for 22 years, retired. Vascular Technologist 10 years, retired, still teach Cerebrovascular Ultrasound, occasionally. Surfer since 1972, retired. Too fat and weak and there is no real surf in Texas, at least not nearby. Windsurfer since 1983, still windsurf Galveston Bay.

Motorcyclist since 1993. First bike, 92 Sportster/sold followed by 97 Valkyrie/sold, Zephyr/sold, Magna/sold, Valkyrie again... still ride it, recently 2007 Rocket 3/stock/learning to ride it.

I'm married to Cathy, engineer project manager at Air Liquide. She is awesome and a serious Standard Poodle enthusiast. I have a 37 y/o son, Rick, married to Jessica. They have a 1 y/o baby girl Camille. Rick is a finance manager at his local Ford dealership in Jacksonville. He rides an Aprilia RV4. Jessica is a prosecuting attorney. Baby Camille is just a princes, for now. Very proud of them.

We live in Clear Lake near the Johnson Space Center complex. You can search my call sign K5TIA and locate me.

My friend since the boyhood years, Dr. Ferrer, now spine surgeon in Monroe, got me into bikes. He lived in Daytona back then. He had a nice place to hang out during Daytona bike week trips. Three trips total in the 90s. in 1997 traded up to a Valkyrie to keep up with a friend who rode a BMW GS 1100. Had to sell it, needed the $$. In 2006 bought a Kawasaki Zephyr 1100 to ride to Alvin during training. Sorry I sold it. In 2015, after a 10 year hiatus the bug got me. Bought a 97 Magna to regain skills. The Magna got small quickly so bought a 98 Valkyrie. Awesome Bike. Saw a 2007 Rocket Classic for sale locally and pulled the trigger. Now... you have to develop new skills to ride that thing safely. The 30k mile bike has some cosmetic mods. Taller windshield, perhaps too tall and a few embellishments.

Would like to ride more but don't like to ride alone. I've gotten old.

If you are headed south on I45, call me, I' will join you or offer you a beer if you show at my door. eMail

garciadc@comcast.net

or text 832-877-9087. If I can figure it out, will post some pics to brag about.

That's it Joe. Peace

Interact

Loading...

Loading...

Loading...