Hi fellow rocket blasters.
By mistake ordered 2 pairs of APE Adjustable Cam Gears/Sprockets... Double click curse...
APE - World's Fastest Motorcycle Racing Components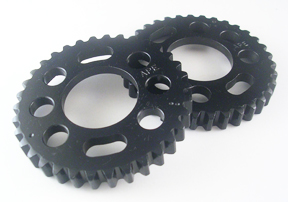 Anyways I am happy to sell them for the same price I got 'em (69.95USD + Postage to your address)
Their website doesn't support orders out of USA and Canada (Unless you are willing to give them your CC details on the phone).
The order is on its way to Canada to a mates address and it will be sent to Australia from there.
Let me know if you are interested.