Solid lines = power
Dashed lines = torque
Red - stock R3T with holes drilled in baffles (stock exhaust). TORS tune.
Orange - Above after tuning with TuneEdit.
Green - R3T with Jardines, secondary throttle plates removed, and triple K&N RU-2780 under bearclaw. TORS tune.
Blue - Above after Tuning with TuneEdit.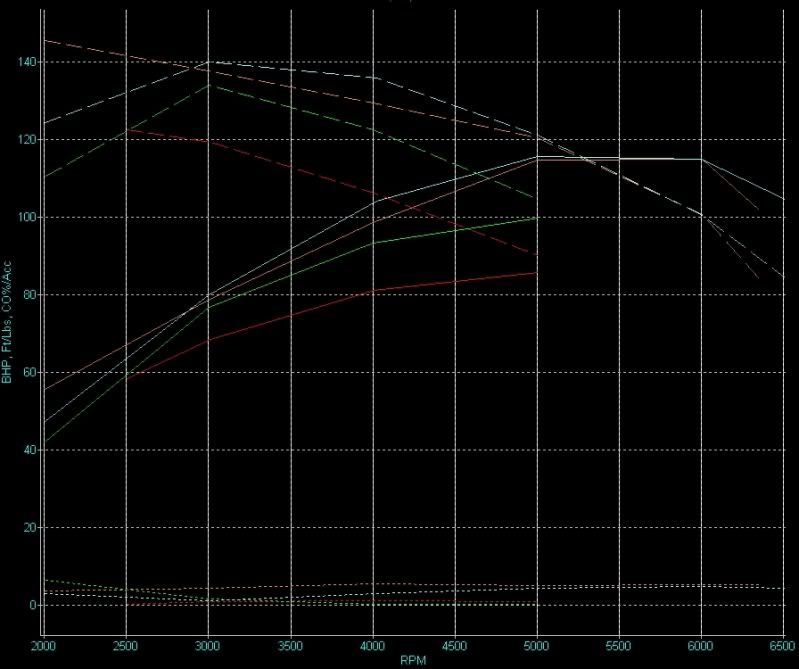 As you can see, the restriction is not in the Jardines and air filters. Not much of a difference in the post-tuned bikes at higher rpm, but there is a difference at low rpm and through the midrange.
Compared to the stock and TORS tunes for the R3T, there is a lot of work involved in fueling (F and L tables) for best output.
I hope this helps.
-Wayne at power-tripp.com